Hill Climb Racing 2
.
is the sequel to the successful off-road racing game. The sequel's gameplay is very similar to its predecessor. But the developers have added new, attractive elements and greatly improved the graphics.
Race car enthusiast Newton Bill is back. Players again need to accompany him on a journey and help conquer the highest hills. In our review, we will share not only the original installation APK, but also a modified one, with an endless amount of money.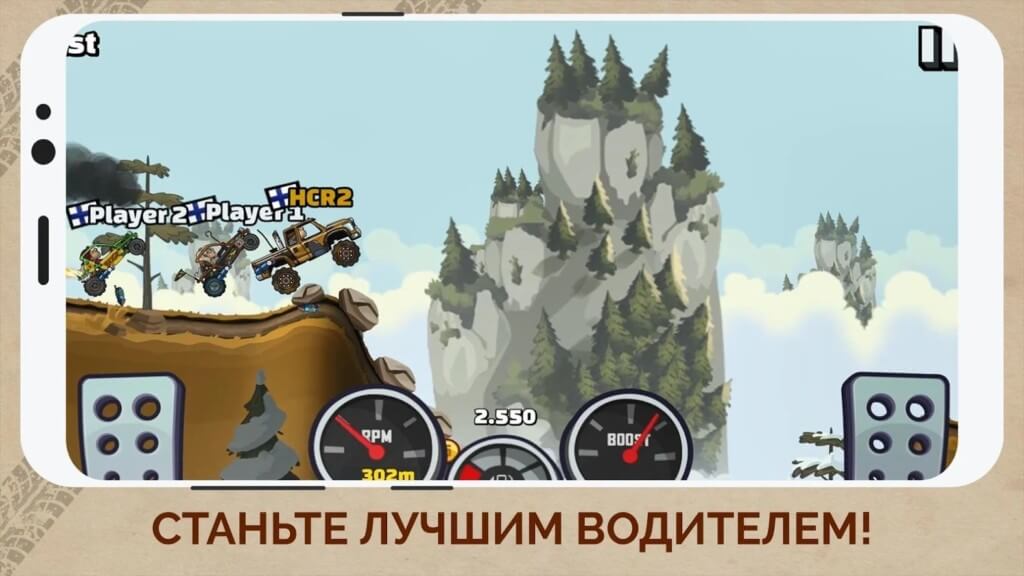 Game process
The gameplay is similar to Hill Climb Racing: you drive a vehicle over steep, winding hills and try not to crash the car.
You only have 2 pedals to control. One is responsible for acceleration, and the other for the brake. Using these simple controls, players must strike perfect balance and not crash their car. Also, don't forget to collect the scattered coins along the way.
New content and modes
Hill Climb Racing 2 still includes an adventure mode that allows you to drive non-stop until you run out of gas or have an accident. But the important point in the game is that the new "cup" mode allows for short races with other players.
After winning the cup and increasing the rating, you will unlock new conditions and new cars. The number of vehicles in this game is currently only 5 instead of 29 in the original game. Of course, the 29 machines in the original were gradually introduced over the course of three years. We hope that new cars will also be added to the second part.
Each vehicle has its own unique characteristics. Slow but steady jeeps, fragile but maneuverable scooters, etc. Mastering the performance of your vehicle not only helps you prepare for the next level, it also opens up new opportunities for improvement.
Hill Climb Racing 2 is more varied in terms of its environment. If in the first part we drove only through the mountains, now we can enjoy the hills, plains, bridges, etc.
Tips when upgrading your car
Some players are focused on improving, others prefer to use the money to buy new cars. However, you should know that an old car with upgraded equipment up to level 20 is much better than a new car that has not been upgraded. The cost of upgrading a car is directly proportional to the value of that car, so upgrading your first Jeep is enough to win the first few rounds.
Each car comes with a range of free upgrades. When a yellow button appears on an update that says "FREE", you can click on it and get free updates after watching the promotional video. There are three ways to make money in the game. The first is to collect money along the way, the second is to buy it for real money. Or the easiest way is to use our mod.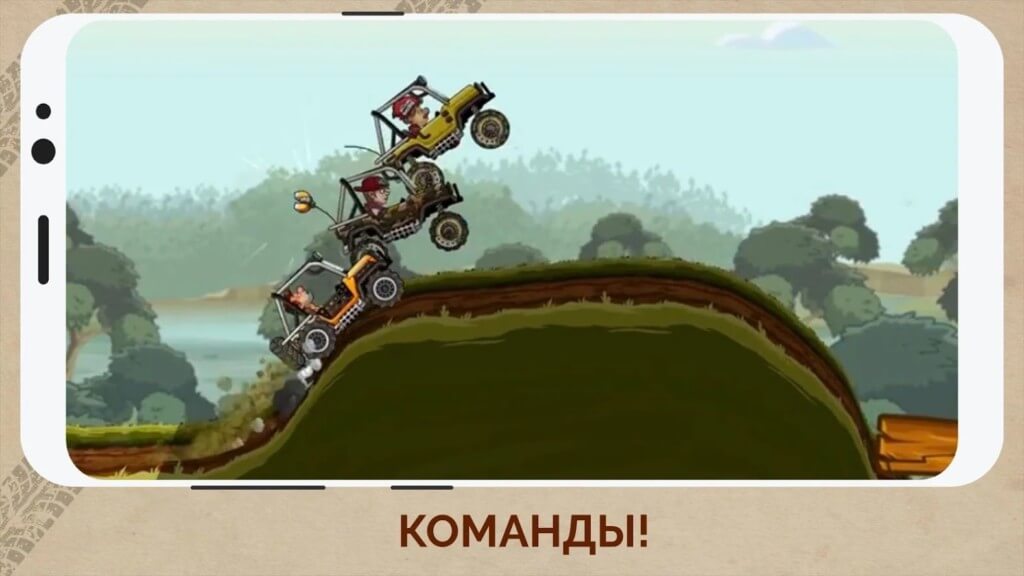 Hill Climb Racing 2 graphics
Despite the fact that developer Fingersoft still uses 2D graphics, it has gotten significantly better. Fresher colors, varied environments, explosive effects, advanced physics create a great atmosphere.
Summarize. Why download Hill Climb Racing 2?
Hill Climb Racing 2 is an almost perfect game that fixes all the flaws of the first version. Tens of millions of players launch the toy every day. If you are still thinking whether or not to download Hill Climb Racing 2 for Android, then we can give you a little push. Below we have attached a modified APK file that has endless money in it.