So the update has arrived PUBG Mobile 1.4 before the beta test. In addition to the TDM card already familiar from the previous testing, many interesting things have appeared in it. Most of the updates concern additional game modes on classic maps and the collaboration with the movie "Godzilla vs. Kong". Version 1.4 should reach the main game client in the first half of May, before start of season 19.
Godzilla vs. Kong
The main fairly large part of update 1.4 in PUBG Mobile will be a collaboration with Godzilla vs. Kong. In honor of this, a new mode will be added at once for 3 cards:
On Erangel with Godzilla
On Livik with Mechagodzilla
To Sanuke with Congo
In this mode, on the starting island, we will understand whose domain we have fallen into. So on Erangel we will see Godzilla releasing his energy beam into the sky, and on Sanuke Kong he will fight with helicopters flying at him.
During the flight, it will already be possible to look at the map and see the location of Godzilla, Kong and Mechagodzilla. Moreover, in the beta test, they always started from the same point on the map. For example, Godzilla on Erangel appeared next to Primorsk, which can be seen in the image below.
Here you can also see the position of Godzilla's monsters, which, by the way, he very easily deals with with just one energy shot from his mouth.
But it will be more difficult for the players to cope with them. As you can see, the monsters on the map are marked in different colors:
Greens are weak
Blue – medium strength
Reds are strong
At the same time, Godzilla himself can help you cope with them by firing his beam into them, and this works even if he is far enough away. It is not yet clear whether this is a chip or a bug.
Also on its route there are a couple of balloons, on which you can climb higher and look at the scale of the monster from a different angle. At its core, this mechanic does not have
The essence of the Kong regime is exactly the same. He goes from one edge of the map to the other and fights monsters along the way. Just look how big it is.
But Mechagodzilla on Livik is located in the port. It is unfinished, and in general, the location next to it in the beta test is very poorly developed. There are invisible textures everywhere, which make it difficult to move next to him. For the release, everyone should fix it.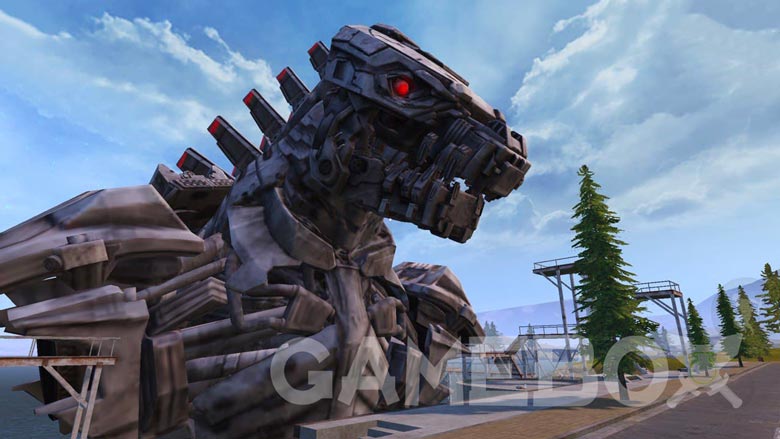 And a feature of this mode are crystals that are scattered on each of the islands. Orange on Sanuk, blue on Erangel, red on Livik. They look like the image below and add abilities to your character. Unfortunately, on Erangel and Livik, they were not activated, and on Sanuk they were allowed to jump very high. If you know what abilities other crystals give, write in the comments.
New companions
In the new game mode, the collaboration with Godzilla and Kong does not end. In PUBG Mobile Update 1.4, new companions will be available in the form of these little characters.
They look pretty cute, and we can probably get them from paid cases or roulette. But who knows. Suddenly, the developers will be generous and add the ability to replenish their collection with at least one of them for free.
New game mode
But if Godzilla and Kong are not to your liking, in Update 1.4 there will be another mode on the Erangel map. It is not yet clear what it will be called, but its essence is that players will be able to transform into small insects and teleport using special installations. The gameplay itself can be appreciated in this video.
As well as PUBG Mobile Season 19 Rank Rewards, this mode suggests that the developers are preparing a season associated with insects. This means that the Royale Pass is worth waiting for in this theme.
Sight from the hip
Another rather controversial innovation will be the addition of an aiming mode of shooting from the hip. Some people liked this mechanic, but I find it ineffective. Using this type of aiming, the spread of bullets decreases slightly, but the character becomes very slow. And adding another button to the screen will be another task.
New transport
Update 1.4 in PUBG Mobile will add a new transport KUPE RB (at least in the PC version, the car is called that way). It is a two-seater retro coupe with a top speed of 150 km / h.
It will be available on the maps of Erangel, Miramar and Sanuk.
This is the first vehicle in PUBG Mobile to feature glass. True, you cannot break them, but it still looks much better.