Farming Simulator 16 for Android is another part of a series of farming simulation games from GIANTS. Unlike most of the main games in the franchise, Farming Simulator 16 was created exclusively for the PS Vita handheld console and mobile devices.
Mechanics in Farming Simulator 16 for android
We traditionally take on the role of a farmer owning a humble farm, and our task is to transform his property into a real agricultural empire. To realize this ambition, of course, it is necessary to plant seeds and then harvest. The money earned can then be invested in our farm by purchasing the best equipment and expanding our range of activities. During the game, the player must take care of the strategic aspects of the enterprise, which means managing the budget and sales, as well as personally managing the machines in the field.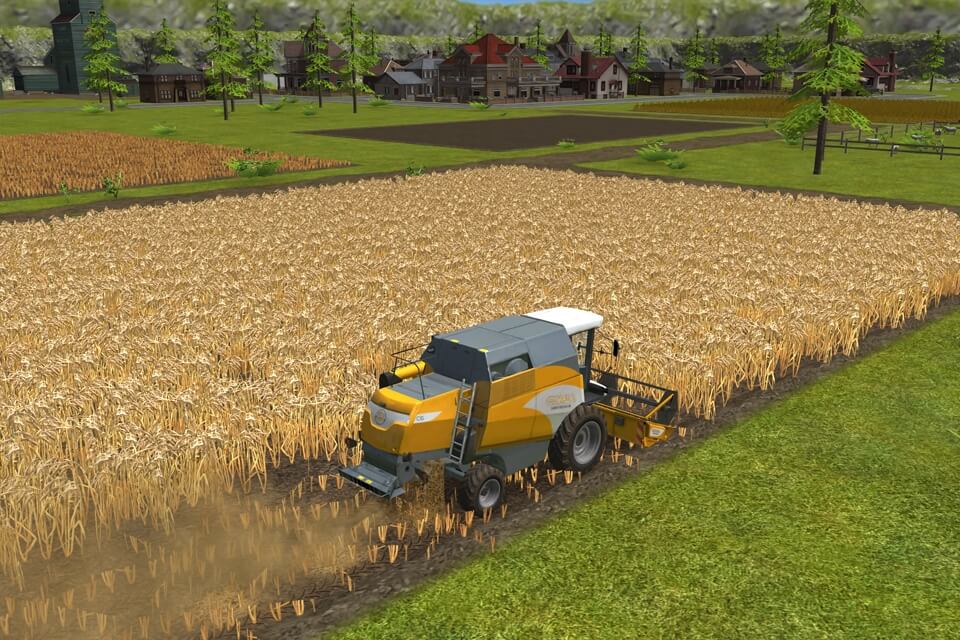 The action takes place in an open world. During the game, we use more than fifty types of cars. The developers bought all the necessary licenses, so we drive vehicles modeled in detail based on the existing ones. Compared to its predecessor, the game features new types of crops, including potatoes, corn, wheat, sugar beets and oilseed rape. By far the biggest innovation is forest introduction. Players also received a large selection of equipment for felling and processing trees, which is another source of income.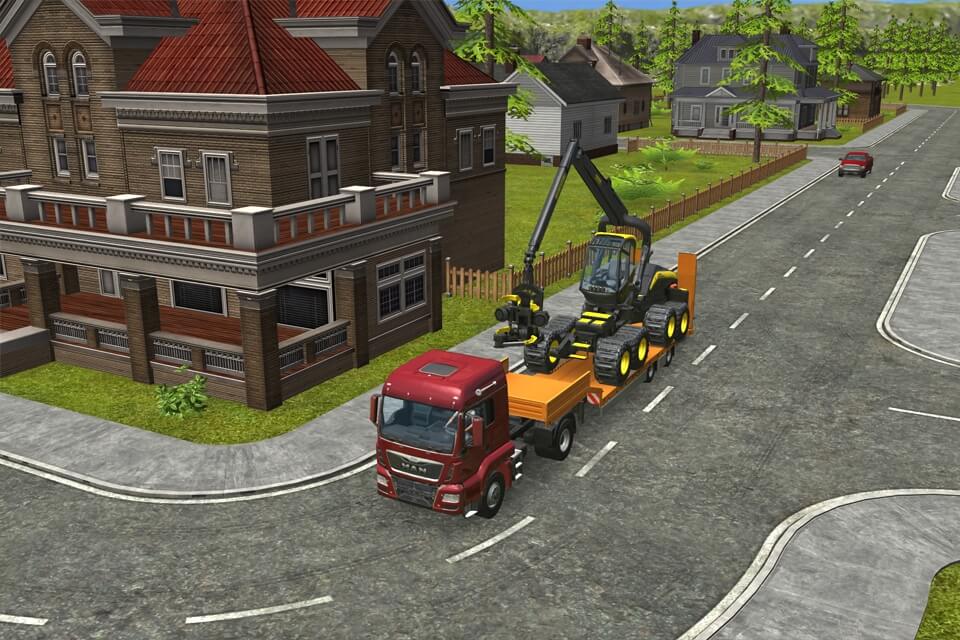 Game modes and technical features
We can play with all of the above either alone or in local multiplayer where multiple players join forces to earn more income than they do alone.
In addition, the visual aspect has been significantly improved in  Farming Simulator 16 . This makes maps and vehicles more detailed.
Manage your own farm and drive massive machines in an open world!
Farming Simulator 16 allows you to manage your own realistic farm in extraordinary detail. Plant, grow, harvest, and sell five different crops, raise cows and sheep, and sell timber at your own pace. Buy new fields to expand your farm land. Take direct control of harvesters and tractors, or hire AI helps and manage your growing farm from the full screen management map.
As the newest in the series of Farming Simulator games, this game has the best of agriculture simulation. The game features massive tractors and other machines from over 20 brands of agricultural manufacturers, including New Holland, Case IH, Ponsse, Lamborghini, Horsch, Krone, Amazone, MAN and more.
Features of Farming Simulator 16 include:
– New 3D graphics show even more detail on your machinery!
– Plant and harvest five different crops: Wheat, canola, corn, sugar beet and potatoes
– Sell your crops in a dynamic market
– Use realistic tractors and trucks from some of the biggest agriculture machine makers
– Feed your cows and sheep to produce and sell milk and wool
– Forestry has gone mobile! Harvest wood with dedicated machinery and sell the timber
– Manage AI helpers for better results
– Play with a friend in local multiplayer mode for WiFi and Bluetooth (not available on Android TV)
– Android TV support