Earn to Die 2 for Android is a Not Doppler racing game with zombies. The setting of the game is made in a post-apocalyptic style, where most of the cities are destroyed, and the world is ruled by zombies. In the game, you will join Quentin to find a way to travel to Florida, where an evacuation ship awaits the survivors. The problem is that Quentin is in the west, and the path to escape is awash with ferocious zombies.
Chase and kill zombies
This game has the same gameplay as the famous  Hill Climb Racing . Your only goal is to survive the journey, not defeat your opponents. In fact, you cannot survive in this game. If you survive, overcome all the dangers to get to the east, then you no longer have a goal. In the second part, the story mode has been modernized and five times longer than its predecessor.
The game has many obstacles and zombies to stop you. Add in the constantly running out of fuel and you end up with a fairly complex arcade racing toy.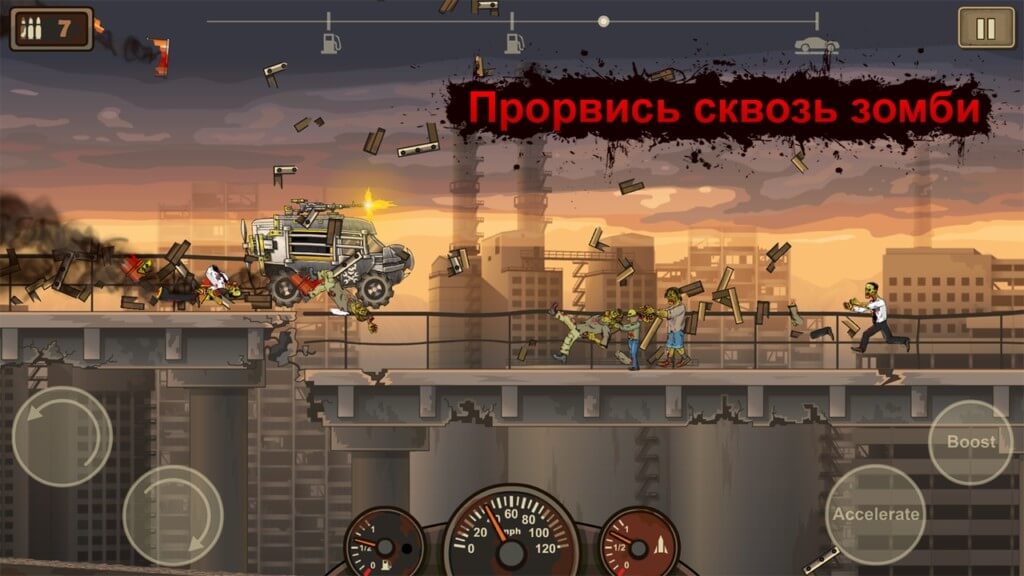 Earn to Die 2 runs out of fuel all the time!
First, you are provided with an old and cheap car. With a small amount of fuel, you will not be able to drive far, but you can earn coins that will help you move further or pump your car. And you have to play with such short steps.
Use keys such as brake, acceleration and arrow buttons to control the car's center of gravity and keep it in balance while avoiding obstacles and killing zombies blocking the way by crashing into them
You will receive money corresponding to the distance traveled, the number of zombies killed and the stunts performed. Use this money to upgrade or buy vehicle modules and weapons. Basically, you have to go as far as possible. Thus, fuel and wheel upgrades are necessary in order for the vehicle to move on. Remember: "Lack of fuel means death."
Unlock new cars
The current version of Earn to Die 2 for Android has 10 different vehicles for you to choose from. The game's car park has trucks, fire trucks or even an ice cream truck. Unlock new cars, upgrade them, use the most powerful weapons and participate in an incredibly exciting journey to destroy zombies.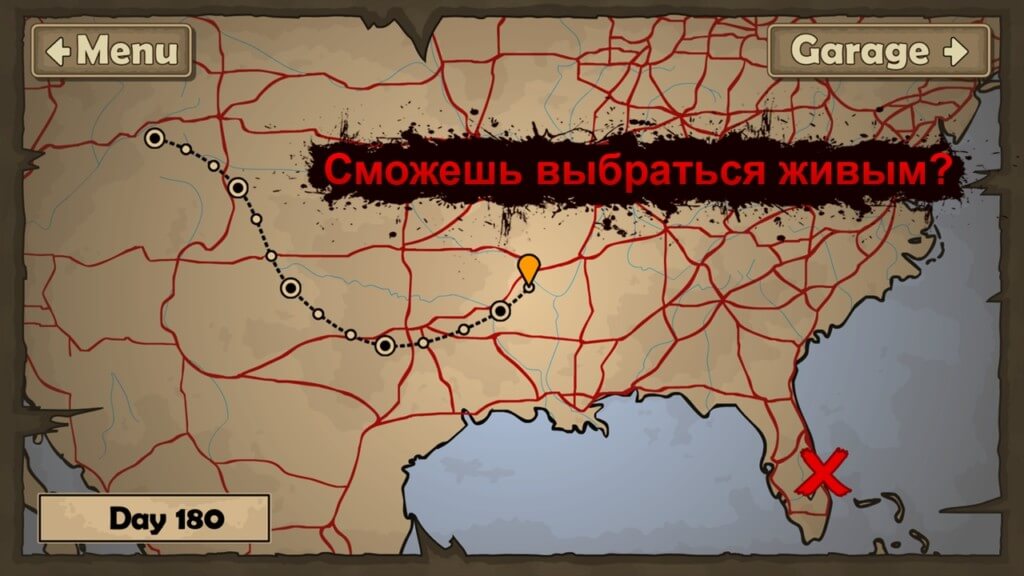 What's in Earn to Die 2 MOD?
Of course, the goal of every player in Earn to Die 2 is to upgrade the car with the latest weapons and enjoy the feeling of your car crushing the walking dead. However, to have such a car, you have to be very patient, play a thousand times to get enough money. With  Earn to Die 2 MOD, you don't need to worry about it. The mod version gives you a free shopping function. Just select what you want to upgrade or buy and it will be added to your inventory.
Earn to Die 2 for Android is the perfect game to while away your free time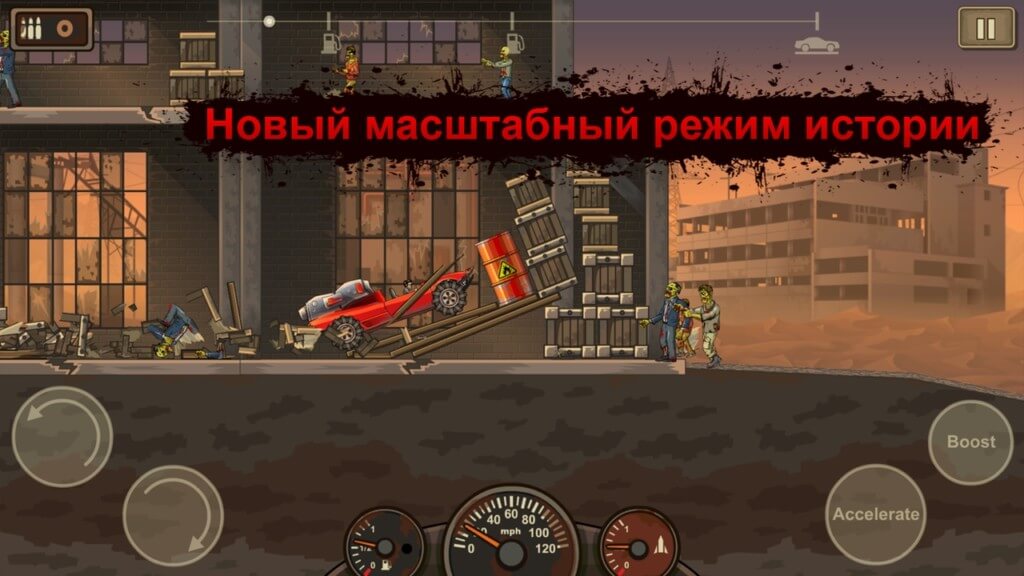 Overall,  Earn to Die 2 is not a game for those who want to while away their free time. Thanks to simple and straightforward mechanics, the brainchild of Not Doppler studio managed to recruit a huge army of loyal fans into its ranks. At the time of this writing, the game has been downloaded over 50 million times! If you are not on that number yet, then it's time to catch up. Moreover, with our mod you no longer have to worry about in-game purchases, they will be free for you.