Launched on iOS and Android, Call of Duty Black Ops Zombies is a sequel to the mobile spin-off of the Call of Duty series , released in November 2009, exclusively on iOS devices.
Ira Call of Duty Black Ops Zombies mechanics
The gameplay in the game focuses exclusively on the zombie mode, known from the main series and enthusiastically received by players, which, started in 2008, has managed to become one of the hallmarks of the Call of Duty series. Our task is to survive the attacks of the waves of zombies. This time, however, the game uses the storyline, characters and maps from Black Ops released in 2010.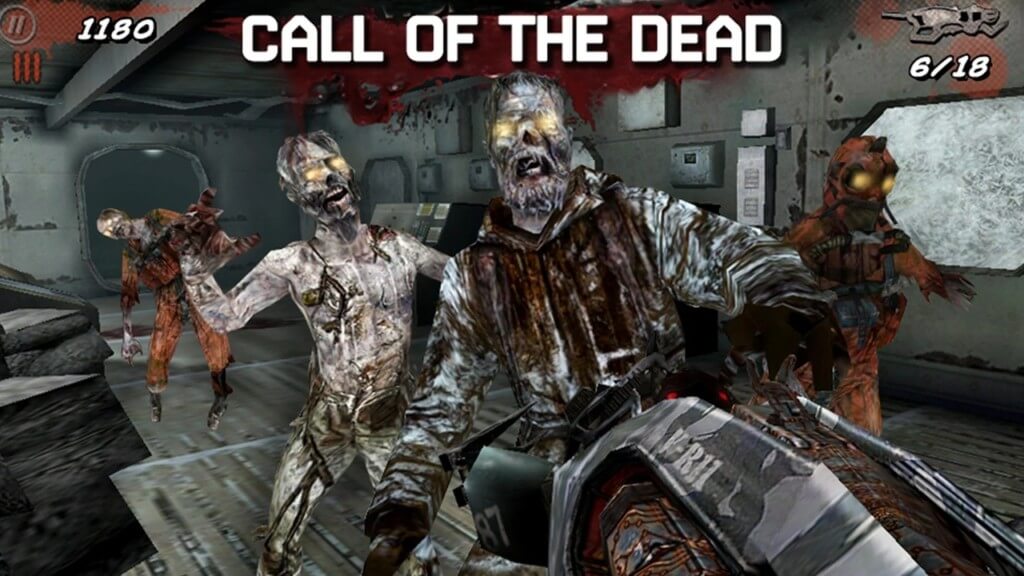 We play as one of the heroes of the game: Tank Dempsey, Nikolai Belinsky, Takeo Masaki or Edward Richtofen. There are also four selected characters known from the Dead Ops Arcade hidden mode, which we unlocked in the base game by typing "DOA" on the CIA computer. New heroes were provided with an expanded arsenal of weapons (including the later addition of the beam cannon, monkey bombs, and the SPAS-12 rifle). Added voice chat between players and the ability to buy equipment and quick resurrection packages for real money.
Technical features
The graphics in Black Ops Zombies are on the same level as the original, released in 2009. The game gives players the ability to destroy hundreds of zombies on mobile devices. The authors also took care of the refinement of the controls (touchscreen or accelerometer), as well as the multiplayer options (up to two people via Wi-Fi or up to four players via the Internet).